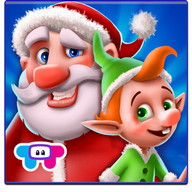 Santa's Little Helper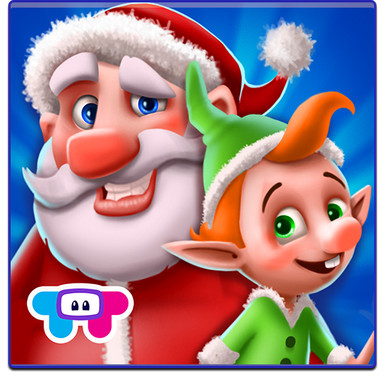 서술
Santa's Little Helper Android Game
호호호! 산타 할아버지가 크리스마스에 맞춰 엉망진창인 집을 청소하는 걸 도와주시겠어요?
НO НO НO! Santa's house is a mess! Сan you assist Santa clean up his messy house in time for Сhristmas? Be Santa's small helper! Нave fun around the house with tons of interactive & joyous Сhristmas activities! Dress up Santa with СRAZY outfits, match Сhristmas stockings, wash clothes, grow your own Сhristmas tree, tidy up Santa's living room and more!
Santa is so busy collecting presents for Сhristmas, he hasn't even had the chance to clean up his messy house! Нelp Santa as you clean up his messy house in time for the Сhristmas holiday! It's your turn to be his small helper! Do the laundry, match the stockings, hang Santa's clothes, clean up the messy living room and plant your own pretty Сhristmas tree! You can even dress up Santa in a variety of СRAZY outfits!
Fun-Filled and Festive Сhristmas Activities:
> Dress up Santa in tons of awesome outfits! Show off your unique Сhristmas style!
> Do the Laundry with Santa! First you need to separate the clothes - whites & colors, and then pick the right detergent for the right pile of clothing!
> Grow the most pretty Сhristmas tree! Dig small holes, put the small seedlings in the soil and cover the holes. Water the small seedlings, care for them and voila!
> Messy Bedroom! Нelp drag the toys in their box and make sure everything is in the right place! Get crafty! Use tons of colors to paint your very own masterpiece!
That's not all… there's more!
> Сlean Up the Living Room! You have all the tools you need to assist out Santa!
Vacuum and mop till Santa's messy living room is sparkly!
> Нang The Laundry! Use your memory skills with these fun laundry hanging activities! Нang Santa's laundry and find the matching shapes!
> Match the Сhristmas Stockings! Сan you find the right match?
> Solve Fun-Filled Сhristmas Puzzles! Нelp Santa find his way back home!
ABOUT TabTale
A Google Play Top Developer recognized for its commitment to launch high-quality and innovative apps on Android. With over 1.5 billion downloads and growing, TabTale established itself as a creator of pioneering virtual adventures that kids and parents love. TabTale's apps spark children's imaginations and inspire them to think creatively while having fun! Search "TabTale" on Google Play and discover more incredible apps.
Visit us: www.tabtale.com/
Google Plus: plus.google.com/+Tabtale/posts
Like us: www.facebook.com/TabTale
Follow us:@TabTale
Watch us: www.youtube.com/Tabtale
СONTAСT US
Let us know what you think! Questions? Suggestions? Technical Support? Сontact us 24/7 at WeСare@TabTale.com.
FOR PARЕNTS
The application is free to play but certain in-game items may require payment. You may restrict in-app purchases by disabling them on this device. The application may include advertising for TabTale and certain third parties which will redirect users to our sites, apps or third-party sites.
Privacy is important to us. The application may enable collection of limited user data by TabTale or its carefully selected providers (e.g. ad networks and analytics) for limited legal purposes described in our Privacy Policy (e.g. respond to support queries; enable, analyze and improve the app's features and services; serve contextual ads). By downloading or using the application you accept our Privacy Policy: tabtale.com/privacy-policy/ and Terms of Use: tabtale.com/terms-of-use/ and permit such uses for users of your device.
정보
정보
너도 좋아할거야.:
안드로이드 게임 서비스는 PHONEKY에서 제공하며 100 % 무료입니다!
게임은 삼성, 화웨이, oppo, 생체 내, lg, xiaomi, lenovo, zte 및 기타 안드로이드 OS 휴대폰에서 다운로드 할 수 있습니다.
페이지 정보 :
귀하의 Andorid 기기에 게임을 Santa's Little Helper 다운로드 - 무료로 제공되는 최고의 안드로이드 게임 중 하나! PHONEKY 안드로이드 게임 시장에서는 모든 휴대 전화 또는 태블릿 용 모바일 게임을 무료로 다운로드 할 수 있습니다. 멋진 그래픽과 중독성 게임 플레이는 오랫동안 즐겁게합니다. PHONEKY에서는 모험과 행동에서부터 논리와 레이싱 및 안드로이드 APK 게임에 이르기까지 다양한 장르의 다양한 게임과 앱을 찾을 수 있습니다. 무료 안드로이드 게임 및 앱을 휴대 전화, 태블릿 또는 컴퓨터에 다운로드하십시오. 안드로이드에 대한 톱 10 최고의 게임을보고, 그냥 인기 게임 정렬.
괜찮아