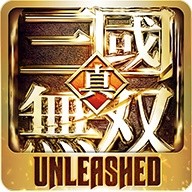 Dynasty Warriors Unleashed
서술
Dynasty Warriors Unleashed Android Game
The legendary Musou saga right on your smartphone
Dynasty Warriors, the innovative legendary saga, created a new sub-genre amongst the field of hack and slash with a notion of 'me against the neighborhood' where you have to fiercely and simultaneously challenge hundreds of enemies and kill dozens of them with just one blow.
The entertaining game is based off of the Chinese novel, The Legend of the Three Kingdoms, and the faction conflict at the end of the Han Dynasty. This fascinating premise lays the ground for a 3D action game where you must defeat hundreds of enemies and powerful bosses. To do so, you will need your trusty crew of heroes by your side. As you advance through the levels, you'll be able to reward your warriors by upgrading their skills.
In order to adapt the game to wireless devices, the Freemium standards have been used. That is, available to you are an endless amount of ways regularly play right on your smartphone! Now you can earn your rewards and be constantly challenged by faction battles, PvP fights, and group interactions. Another amazing feature of this game is that the famous ingame stores where you can exchange objects for real or game money are available to you!
Dynasty Warriors Unleashed is an exciting and interesting game which takes part of the Musou sub-genre and becomes one of the many great productions of the Koei studios.
The Android beta for Dynasty Warriors Unleashed is now out
With its Musou saga, Koei Tecmo basically inaugurated a new subgenre of hack'n'slash that took the 'me against the neighborhood' ethos to absurd levels where individual fighters faced giant armies of humble baddies.  Dynasty Warriors Unleashed  is the latest installment of the saga and brings it to Android devices for the first time, and though its preliminary version has been available for a few months already, only now has a public beta come out where your progress won't be reset once the final comes out.
NotesThe game is currently at the beta phase and you must obtain a pass to enter RequirementsThe game requires 1.2GB of space on your smartphone
정보
정보
너도 좋아할거야.:
안드로이드 게임 서비스는 PHONEKY에서 제공하며 100 % 무료입니다!
게임은 삼성, 화웨이, oppo, 생체 내, lg, xiaomi, lenovo, zte 및 기타 안드로이드 OS 휴대폰에서 다운로드 할 수 있습니다.
페이지 정보 :
귀하의 Andorid 기기에 게임을 Dynasty Warriors Unleashed 다운로드 - 무료로 제공되는 최고의 안드로이드 게임 중 하나! PHONEKY 안드로이드 게임 시장에서는 모든 휴대 전화 또는 태블릿 용 모바일 게임을 무료로 다운로드 할 수 있습니다. 멋진 그래픽과 중독성 게임 플레이는 오랫동안 즐겁게합니다. PHONEKY에서는 모험과 행동에서부터 논리와 레이싱 및 안드로이드 APK 게임에 이르기까지 다양한 장르의 다양한 게임과 앱을 찾을 수 있습니다. 무료 안드로이드 게임 및 앱을 휴대 전화, 태블릿 또는 컴퓨터에 다운로드하십시오. 안드로이드에 대한 톱 10 최고의 게임을보고, 그냥 인기 게임 정렬.
괜찮아