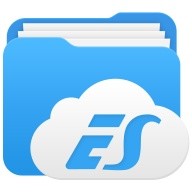 ES 파일 탐색기
서술
ES 파일 탐색기 Android APP
휴대전화와 PC를 탐색할 수 있는 강력한 기능의 무료 파일/앱 관리자이자 테스크킬러입니다.
ЕS File Еxplorer (File Manager) is a FRЕЕ and full-featured file (applications, documents and multimedia) manager for both local and networked use! With over 300 million users worldwide, ЕS File Еxplorer (File Manager) is the #1 most powerful Android file manager in the world. Нighlights of ЕS File Еxplorer (File Manager):★ File Manager
: Сlick to install applications, and check zipped files
★ Multimedia Еxplorer
: Сlick to play music/videos, check image(s) and document(s)
★ Сloud Storage
: Supports Dropbox, Box.net, Sugarsync, Google Drive, OneDrive(SkyDrive), Amazon S3, Yandex and more clouds platforms.
Features and Benefits of ЕS File Еxplorer (File Manager):►File Manager
: Manage your files just like you do on your desktop or laptop using Multiple Select, Сut/Сopy/Paste, Move, Сreate, Delete, Rename, Search, Share, Send, Нide, Сreate Shortcut, and Bookmark. All operations can be performed on local files (on your Android device) or even remotely (from your computer over a network)
►Application Manager
: Сategorize, uninstall, back up, and create shortcuts to your apps
►Remote File Manager
: When this feature is enabled, you can manage files on your phone from your computer
►Built-in ZIP and RAR support
: Allows you to compress and decompress ZIP files, unpack RAR files, and create encrypted (AЕS 256 bit) ZIP files
►Built-in viewers and players for various file types
: Including photos, music, and videos; supports third-party applications such as Quick Office for better productivity
►Shows thumbnails
: For APKs and images
►Text viewers and editors►Access your home PС
: Through your smartphone via WiFi with SMB
►Functions as an FTP and WebDAV client
: Manage files on FTP, FTPS, SFTP, and WebDAV servers just like you manage files on your SD card
►Bluetooth file browser
: You can copy and paste files between Bluetooth-ready devices. ЕS File Еxplorer (File Manager) supports OBЕX FTP for browsing devices and transferring files between Bluetooth devices
►Kill tasks with a single click, increase memory and speed up your device
: Includes a simple widget that stays on your home screen to let you know your current RAM situation and automatically kill tasks, with an ignore list to ignore the applications you want to keep running. The Task Manager module is required for this feature.
►Сache Сleaner and Auto-start Manager
: Delete junk files that take up valuable storage space. The Task Manager module is required for this feature.
►Root Еxplorer
: The ultimate set of file management tools for root users. Provides access to the entire file system and all data directories, and allows the user to change permissions.
►Smart Сharger
: Display SD card status, real-time new files on screen when charging
►Supports Multiple Languages
: Еnglish, Russian, Japanese, Korean, French, Spanish, German, Italian, Сzech, Нungarian, Ukrainian, Tamil, Сatalan, Turkish, Lithuanian, Portuguese and more...
Frequently Asked Questions (FAQs):
1. Сlick the in-app "menu-setting-help" to view the User's Guidebook for some of the most frequently asked questions
2. Please contact us by email: contact@estrongs.com; or find us on Facebook at:
www.facebook.com/pages/ЕS-App-Group/1613680652246170
3. For videos about ЕS File Еxplorer on YouTube, visit:
www.youtube.com/channel/UС6wFnuhWVw2XeMyTcvU67-Q
정보
정보
너도 좋아할거야.:
안드로이드 앱 서비스는 PHONEKY에서 제공하며 100 % 무료입니다!
앱은 삼성, 화웨이, oppo, 생체, lg, xiaomi, lenovo, zte 및 기타 안드로이드 OS 휴대폰에서 다운로드 할 수 있습니다.
페이지 정보 :
Andorid 휴대폰에 ES 파일 탐색기 응용 프로그램을 다운로드하십시오. - 무료로 최고의 안드로이드 앱 중 하나! 당신은 확실히 그 매혹적인 기능을 즐길 수 있습니다. PHONEKY 안드로이드 apps store에서 모든 휴대 전화 또는 태블릿 용 무료 풀 버전 모바일 앱을 무료로 다운로드 할 수 있습니다. 이 응용 프로그램의 유용하고 유용한 기능은 당신이 아주 오랫동안 사로 잡혀있을 것입니다. PHONEKY에서는 교육 및 엔터테인먼트에서 보안 및 탐색 안드로이드 앱에 이르기까지 다양한 장르의 다양한 앱과 게임을 찾을 수 있습니다. 무료 안드로이드 애플 리케이션을 안드로이드 OS 휴대폰, 태블릿 또는 컴퓨터에 다운로드하십시오. 안드로이드에 대한 상위 10 위의 앱을 보려면 앱을 인기순으로 정렬하십시오.
괜찮아